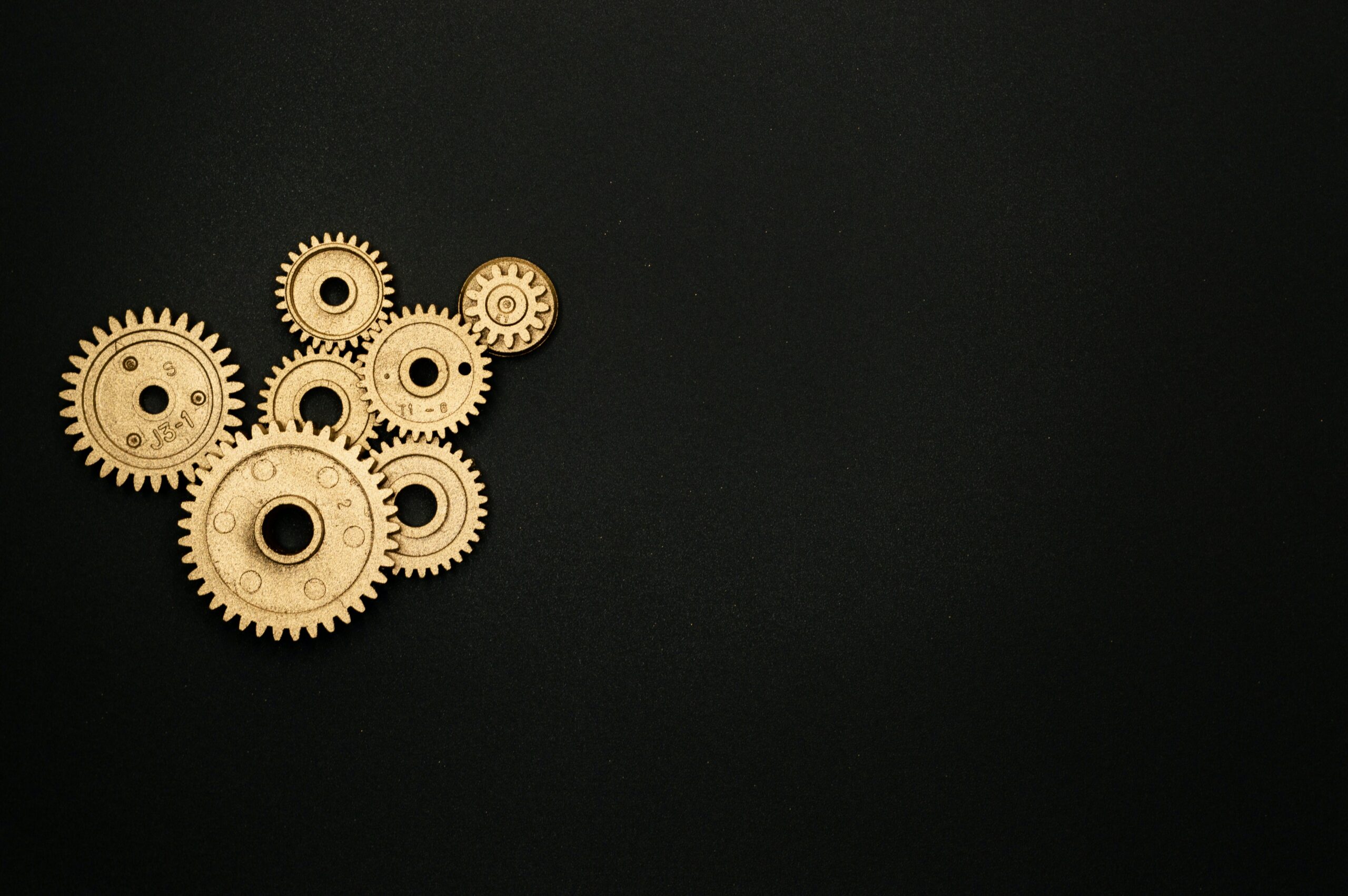 My experience in business and tech
Healthcare – Telecom – Technology
Strategy . Optimization . Marketing . Products . Sales . Tech
Newgen Software
Regional Sales Manager – Enterprise   2021–present
Enterprise platform sales to Midwest US and Healthcare
Fortune 2000
---
Studio IQ LLC
Business Growth Consulting and Advisory 2020-present
Studio IQ is about enabling your business to succeed in turbulent times or during windows of opportunity. Advisory: marketing (strategy, campaigns, messaging, sites), solutions, digital adoption, and culture.
Created Capability Quotient Assessment for business growth, effectiveness, and fixing pain points.
Created Customer Value Matrix with customer experience vs job to be done chart.
Assisting IT tech company to grow revenue with brand, marketing, solution mix, and messaging.
Assist Health startup with marketing services, go to market advisory, video tech, and eLearning.
Developed storyboard for patient experience eLearning videos.
Assist national Career business with marketing and sales campaign support.
Assist high tech startup with go to market advisory.
Training on Diversity & Inclusion, organizational thinking, engagement, and leadership.
Author, Speaker 2014-2016
New book: "Commercializing Consumer Engagement". How to engage people to manage chronic diseases through ultra-personalization and data techniques.
Speaker circuit discussing consumer centricity and digital patient engagement. Keynote speaker, chair, and panels at major industry conferences and private company events.
Created the GOST model for strategic delivery and planning. (Goals, Objectives, Strategy, Tactics).
Consultant: healthcare solutions for engagement, engagement platforms, customer experience.
---
Appian Corporation
Executive Advisor – Customer Success 2018–2020
Strategic Advisor and executive sponsor: Assisted senior executives apply digital solutions on an aPaaS to Pharma and Finance and apply strategic ideas and concepts for growth.
Workshops for business development and problem resolution at biotechs, pharma, providers, and payers. Problem resolution, architecture, requirements, design, and concept models.
SME: aPaaS in technical and business to ensure success and extract value from use
SME: Digital COE's and Strategy, IoT, Bots, Solutions, Portals, Mobile, Solution Architecture.
Solution architect: Sanofi AI/ML & IoT; Kaiser Permanente Digital COE and Digital solutions.
Solution architect: IoT cold chain solution for Grifols and Sanofi (process, wireframes, tech).
Program management and CRM for derailed projects at 2 distressed account.
CRM: Focused on customer success and product adoption. Turnaround 2 large customers.
Healthcare sales team support with campaigns, messaging, demos, solutions.

Mentor for women employee program.
Senior Director – Enterprise Platform Sales 2016 – 2018
Sold low code aPaaS cloud licenses $2.1 Mn and created new use cases for tech adoption and expansion at Sanofi.
Successful trial in production for P2P application at Sanofi – 90,000 users.
Email campaigns management through SalesForce.
Turnaround customer – within 1 year, customer's vendor satisfaction metrics moved from mostly RED to all GREEN – Sanofi.
Expanded use from R&D into Business side at customer.
Convinced Bristol-Myers Squibb to adopt a low code platform as a new core system.
Solution architecture: Business, R&D, Core services and IT at Sanofi.
New AI/ML and IoT apps to Sanofi for expanded uses in automation.
Led the Appian message shift from BPM to digital transformation for sales and marketing.
Built sales tools and positioning decks for the sales team.
---
Paragon Solutions – CGI
Healthcare Practice Lead 2013–2014
First call resolution (FCR) and CX workshop for Horizon Blue Cross call centers.
Solution architect for consumer-centric retail health business models for healthcare payers.
Program management for Humana customer centric initiatives.
Strategic analysis on mobile for Horizon Blue.
Built medication adherence mobile Proof of Concept for Merck.
Email campaign management and lead gen.
Numerous thought leader articles around customer experience.
---
UnitedHealth Group
Vice President, Customer Experience and Engagement 2007–2012
Thriving Professional Services startup. Highest YOY revenue growth. pharma, payers, providers. Teams: BA, Design, Sales, Tech, Test, Project Mgmt., and eLearning.
In PS, achieved a 4.85 out of 5 customer satisfaction rating over 5 years and highest profit margin.
Managed eLearning team and provided iPad proposal app for UNH sales teams.
Senior executive culture facilitator driving behavioral change to go from $100 Bn to $200 Bn revenue.
Designed/built biometric engagement platform shown at CES 2012. Backed by CMO.
Redesigned UHC broker, employer, and provider portals.
New marketing strategy placing UHG in health/life apps and embed services into lifestyles.
Executive advocate for customer centric initiatives.
Senior Director, Innovation Lab 2005–2007
Business solution architect to C Suite for new offers, programs, and initiatives for market penetration. Requirements, tech integration, and PoCs. OpenGate initiative for C Suite enabling consumer market entry for health services.
Solution architect for Exante CEO on the integrated smart card initiative using RFID/mag stripe.
Solution architect for customer experience program to consolidate 150+ sites. Requirements and prototype.
Program management, requirements, and design/deployment of customer portal myuhc.com with 5 Mn users.
Program management for integrated card, OpenGate, RFID, and other healthcare initiatives.
---
Studio IQ LLC
Intelligent Communications Services
General Manager 2001-2005
Start up with Cold Fusion application development. Lucent telecom contracts. Requirements, design and build.
Design and build automated Corporate Radio System for online corporate communications and training,
Design, build, and host Online Survey Services.
Design and build online ecommerce shopping system.
Developed HR support applications for Lucent. Requirements, design, build, and test.
---
Bell Labs – Lucent Technologies
Advanced Mobile Media Director, Wireless Data 1999-2001
Lead entry into new mobile internet data market for company. Solution architecture, requirements, design, PoCs, build, and launch.
Go to market strategy with Mobile Media Platform (Voice Gateway) product. Built carrier-grade Voice Gateway, Mobile Media Platform, that integrated voice, ASR, TTS, alerting. Theory, solution architecture, requirements, design, build, test, and launch. Launched 2001.
Created Application Developer's program to accelerate adoption of the Mobile Media Platform.
Wireless sensor (IoT) concept models. Architecture and design.
Invented new mobile app, AudioRunner™, personalized audio content delivery via voice. Pre-iTunes. Theory, architecture, concept model, design, and build.
Managed $1 million Digital COE and incubator for rapid prototype creation.
Sales team support and training for wireless and transmission BUs.
CIO, Wireless BU 1996-1999
Created Mobile Internet Innovation Lab for a concept incubator, product accelerator.
Transformed Wireless BUs to adopt digital methods and internet earning 900% ROI.
New end user computing services supporting 50,000 employees.
Solution architecture, requirements, design, build, and operations for largest intranet site for company.
Corporate content consolidation while extending company wide access saving 10's of thousands.
Created Lucent Web Radio: 24×7 automated corporate communications and training.
Elected to Leadership Development Program – the top 1%. Elected to officer pool.
---
AT&T
Head of Product Marketing, Wireless BU
Managed the global $3-4 billion wireless product portfolio.
Strategy, emerging tech products, customer requirements/VOC, customer success/CSAT
Changed from tech to market driven products – increased market share 10% to 50% market share.
Go to market with new digital tech for dominant market position against competition.
Support global sales team with business development, training, sales tools, and marcom for products using Digital tech.
Senior Sales Field Marketing Manager, Wireless BU
Created and negotiated two mega deals worth $214 Mn with NYNEX Mobile and SNET.
Directed and funded AT&T/NYNEX $2 Mn joint marketing campaign (reliability) to protect against digital threat.
Directed customer needs and requirements for growth
CSAT and CRM for senior customer executives
Elected to Leadership Development Program – top 1% of work force. Elected to officer pool.
Global Sales Executive, VAR Manager
$4 Mn international cable sales to EMEA governments. $3 Mn transmission, $5 Mn switching sales to carriers.
VAR program growth: zero to $100 Mn in annual sales. Sales support, programs, and marketing.
---
Prior Job Roles
Computer enterprise sales – NCR
Application developer and System analyst – IBM Systems