My unique and powerful attribute
business / tech hybrid
with strong consumer-centric, digital focus
Accelerate the path to revenue and market growth
Solve complex challenges for customers and the business
Develop measurable value
Architect solutions that make sense
Incorporate innovation and digital enablers
---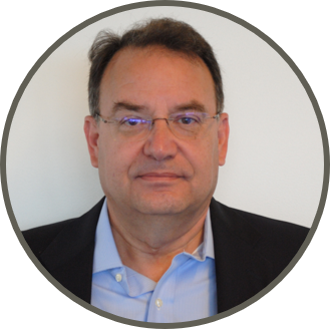 I understand how to break down complex problems with clarity of thought to build great solutions. Strong cultural competency to influence, collaborate, and lead people to bring programs in on time and budget.
Customer centricity leads to success and lasting relationships. Digital methods make it happen.
---
Deep expertise and the integration of multiple disciplines allows me to provide connected solutions across the business to resolve tough problems.
Revenue Generation
Marketing & Sales
Business Solution Architect
Customer Experience & Journeys
Consumer Engagement & Decisions
Healthcare Patient Engagement
Omni-channel Communications
Customer Satisfaction/Success
CRM and account restoration
Digital Business Transformation
Product Portfolio Management
Innovation & Excellence
Usability & Process Automation
Program Mgmt. & Recovery
Cultural Rejuvenation
Employee Experience & Leadership
Technology Integration
Tech: Voice, IoT, Mobile, aPaaS, RPA
---
I can fix, grow, enhance, and transform your business to solve tricky problems by breaking them down into chunks and recompiling them into something better.
I understand the big picture and complex problem solving to realize your market potential.
---
Domain Knowledge
Healthcare: Payers, Biotech, Life Sciences, Healthcare Providers, Pop Health, Digital Health
Telecom: Wireless, cable, transmission, internet
Technology: IT, applications, wearables / IoT, bots, AI / ML, voice gateways, R&D
Strength Finders 2.0
Strategic
Achiever
Self-Assurance
Learner
Ideation
Bob Yurkovic's story
I combine my expertise in products, marketing, business optimization, finance, sales, tech automation, marketing experiences, and strategy into crafting viable solutions, programs, and initiatives. For me, I see the big picture and expose what is hidden. Give me something broken, I will fix it and optimize it. I help you and your customers generate new products and solutions by a thorough understanding of your business and by integrating technology enablers.
At UnitedHealth Group – real challenges solved and infused with innovation
My team designed 4 major customer-centric portals (myuhc, employer, broker, provider) using HCD and UX principles.
Created new solutions to pivot into health and lifestyle services for the C-Suite … Code name OpenGate.
Created new concept for

connected family health/life engagement application

using an online, mobile application to connect geographically dispersed families and provide insight into their health for support… Code name

Orchard

.
Optimized payer medical cards into an integrated solution that used RFID for proximity applications. Code name LifeCard.
Created profitable Professional Services business (

Customer eXperience & Engagement

) to help build out Optum into a major revenue center serving payers, pharma, and providers by leveraging technical and business expertise.
Built prototype –

Patient Engagement Platform

for provider and employer front office to capture front office interactions and biometric data and soft vitals. 32″ touchscreen UI. Used in doctor offices, hospitals, clinics, health centers/gyms, and corporate complexes. It also aggregated data, while keeping personal data private, to provide an overall view of a population and changes over time. Code name Honeycomb.
Covering all essential parts of the business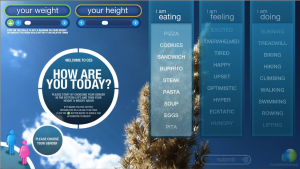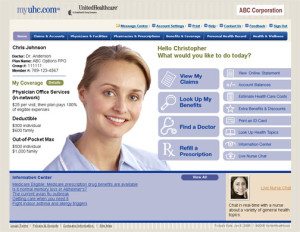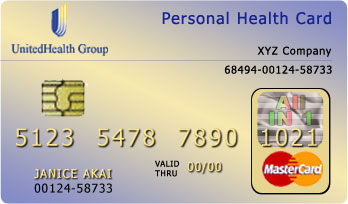 On the business side, I shift business models, generate revenue, build customer experiences (personalization), nurture a digital mindset, leverage digital marketing, create valuable partner networks, and develop loyal customers.
On the tech side, my focus includes data models, application portfolios, IoT, and voice platforms as a human interface. Enabling the business through tech is essential.
On the digital side, I combine business and tech with digital techniques (strategy, mindset, COEs, tech, governance) that keep businesses relevant, automate processes, and engage customers in a changing world.
On the culture side, I help shape your cultural mindset enabling you to embrace digital and be agile in your direction and responsive to customers.
My focus is on Business Growth and Customer Success. One feeds the other.
People engage me to lead white board sessions to tackle their tough problems and guide them through solution ideation.
I love helping people become successful and reach their goals by introducing innovation and digital methods.
Expanded skills and capabilities
Business
Startup, growth, restoration
Operations & optimization
Business strategy & planning
Business models
Business cases
Process optimization
Program management
Partner programs
Negotiation
Marketing and Sales
Market strategy & analysis
Product marketing
Go to market and PLC
Product portfolio management
Solution architecture
Messaging and brand
Marcom & channel mgmt.
Enterprise sales
People
Organization leadership
Speaking & communication
Employee experience
High performing teams
Engagement and growth
Technology
Information management
Innovation & COEs
Crisis management
Digital automation DPA
aPaaS
Data models
Mobile & IoT
Voice gateways
Online portals
Applications
Customer
Customer centricity
Customer success
Customer experience
Relationship management
Account restoration
Behaviors and decision-making
Engagement methods
Transformational
Digital transformation
Innovation discovery & integration
Cultural transformation
Problem solving & quality
Change management
Retail health
Self-service