USA Today – Employee Well-Being Supplement – 2015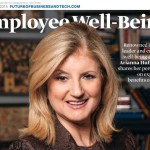 How to assist employers in employee well-being using the CCR principles of engagement. Published in the Employer Well-Being supplement of USA Today on September 26, 2015. The article is located on page 14.

In Disruptive Waves Part 1, I discussed the concept of disruptive waves and the damage they cause to our environment, mental wellbeing, and disease recovery. Now, let us look at how to solve this dilemma. Why is it getting worse? What can we do? We need to understand why we are in this situation and look at accountability and culture as possible causes.
I began observing how people react to COVID-19 back in early March. I noticed aberrant behaviors as panic set. People began to hoard paper products. After toilet paper, cleaning products were in high demand. Every week or two, another product fell victim to this phenomenon and shelves were emptied in stores. I also noticed that news about COVID-19 hit us in waves. Each wave disrupted our lifestyles and our ability to function in a changing world. The disruptive waves are not just one wave but a series of waves constantly pounding us.
Many years ago, while heading up a product marketing group at AT&T, I learned the successful marketing is about 2 things: content and packaging. Most of the time, packaging wins on influencing decision-making over content, especially with Consumer Product Goods. No one looks at labels to see what is in the box of a product. Instead, we are heavily influenced by the packaging and brand. In the early days, the Brand was strong enough to influence decision-making and the packaging radiated the brand that supported all promotional marketing effort.
As a whole, healthcare organizations want to improve patient and member outcomes, and help those people achieve their desired outcomes. Whether it's an older patient wanting to stay healthy enough to live independently, or a child needing a set of ear tubes to reduce the frequency of ear infections, each patient has unique needs that require attention to detail.
Digital is not new, it's just a hot topic as we make another leap forward in technology. Computers ushered in a new era in the 60's and 70's through automation to businesses and our lives. Digital continues to impact our lives every decade in a significant way. But only recently has it taken an interesting turn whose impact will be felt in every aspect of our lives and lifestyle.
As human beings, we make decisions in the most peculiar ways. Decisions are influenced from a variety of sources and internal mechanisms. It is my theory that decisions form the basis for sustainable consumer engagement in healthcare so if we wish to achieve sustainable engagement, we must understand what makes us tick – what makes us decide to do things. updated April 2016
Understand the impact of multi-channel communications has on the business and its customers. The 3 keys to Channel Unity (voice as one to the consumer) and engagement are Consistent, Coordinated, and Relevant communications and interactions. Learn how an Intelligent Engagement Platform can help achieve Channel Unity in your business.
We tend to focus on disruption in technology, but we should notice a disruption in culture as well. This may sound strange coming from a person educated in engineering but I found that healthcare requires cultural disruption in order to fix healthcare as we know it … broken pieces to a consumer's eyes.
Understand the impact a company's culture has on the business and its customers. Measure your organization's cultural strength index and understand how to rejuvenate an existing culture. Look at culture and its impact on customer experience (CX).
The importance of consumer centricity in healthcare for Payers and Providers as they shift to a B2C world. Solution steps to centricity include understanding consumer behaviors, generating useful experiences, developing relevant multi-channel communications, and providing engagement programs.
As today's customer service environment increasingly moves toward self-service, learning how to maintain a personal touch as we shift from people to technology is important. Although staying at the forefront of health care may seem complex, it boils down to a very simple solution — understanding the health plan members' needs relative to the convenience they are accustomed to in virtually every other industry. With this understanding in mind, innovative solutions are the vehicle to driving member satisfaction and garnering loyalty, not to mention making a true improvement in quality of life.
Support for the Integrated Insurance Card which includes medical, dental and medication. Uses track 3 of a mag stripe to store essential identification data (ID #, group #)
Smart card technology used to advance the traditional medical insurance card into a multipurpose card so to assist in access, registration and payment for members.
Provide a point of entry system for patients to improve their experience, automate the processes, capture data, provide information, and performs transaction processing.
This document reviews advanced uses of the PHR beyond its present use of holding personal health information on a computer system. A Microcard uses active RFID to store vital health data which can transmit data to other devices.

First app to aggregate voice, text, and music and then transformed to a concatenated audio stream which would be sent to a mobile phone for playback. An iTunes type of service but includes more than music – gathers personal essential information and converts it to audio. Examples include calendar events, tasks, notes. and news. Uses the Space-Time portal patent.